Your career starts here
Harper Adams is one of the best universities for graduate careers. A massive 96 per cent of our graduates were employed or in further study six months after graduating in 2012#. Here are ten ways we - and our students - achieve this.
Facilities
We've invested £20m in our campus over the last decade.
Specialist facilities include a 650 ha commercial farm, Regional Food Academy, Bamford Library, Agricultural Engineering Innovation Centre, student services centre, laboratories, mock veterinary practice and a companion animal house. All of the facilities on our award winning 'green' campus in the heart of rural Shropshire are within very close proximity.
Teaching
You'll be taught by specialists in their field who are active in research or consultancy or working with industry, to ensure that the knowledge and skills they are teaching are up to date and highly relevant.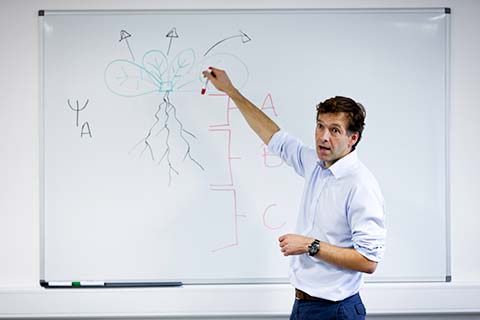 Placement
Spending at least a year on work placement gives our graduates experience of working in the real world.
This, combined with a qualification from such a well-respected institution, gives our graduates just what employers are looking for.
Real world relevance
The higher level work-based skills included in the curriculum include real world challenges, so from day one you'll be learning how you can apply what you use in the classroom to real workplaces.
FdSc Agriculture students, for instance, learn practical skills in their Rural Skills module, while other students can earn nationally recognised qualifications through the Land-based Skills Programme (see page seven) or sign up for on-farm work such as helping with lambing.
Accredited courses
Almost half of our courses are accredited by professional bodies such as RICS, the Institution of Agricultural Engineers, The Chartered Institute of Ecology and Environmental Management, the Royal College of Veterinary Surgeons, and BIAC, the British Institute of Agricultural Consultants.
This means our courses meet the high standards set by these bodies.
You!
Employers are always telling us how much they value our students' 'can do' attitude, their enthusiasm, love of a challenge, and creativity in solving problems. Read on to meet lots of people just like you...
Curriculum
The curriculum at Harper Adams University is based on very close links with the professions, industries and communities concerned with the rural economies, the food chain and animal welfare.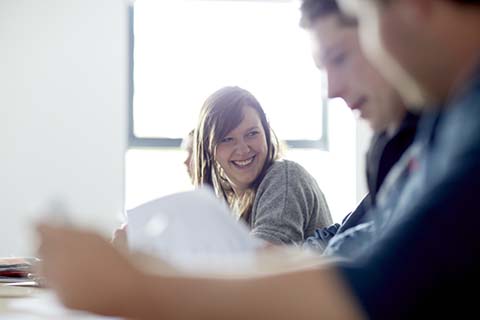 Opportunities
There are so many opportunities available in the land-based and rural industries and with a growing population to feed and the challenges of climate change to face, the need for well qualified graduates has never been greater.
Advice
The Careers Service at Harper Adams prides itself in offering friendly advice and information while you are an undergraduate at Harper Adams and beyond, including an online vacancies service and annual careers and placement fair, where you can network with employers. Academics and support staff are also on hand to offer advice where they can.
Building skills
As well as the technical knowledge and skills our students learn, we also build plenty of opportunities for you to develop the 'soft skills' beloved of employers. The ability to work with other people, to use your initiative, to make decisions - these are all valuable qualities learned not just in the classroom but through joining clubs and societies, playing sport, having an active social life or working as a university ambassador.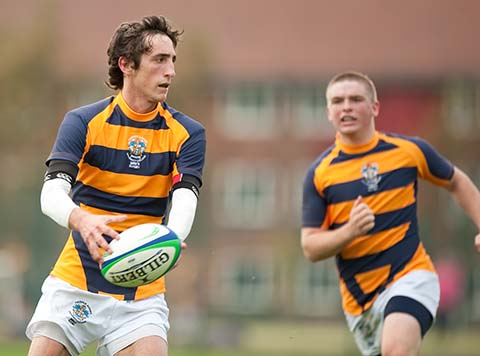 #Higher Education Statistics Agency's 2011/12 figures